Welcome to the Miracle League of Milwaukee!
The Miracle League believes everyone deserves the chance to play baseball. The league allows all children to play organized baseball, regardless of ability. Kids with special-needs dress in uniforms, make plays in the field and round the bases, just like their peers in standard little leagues.

Miracle League baseball is played on a custom-designed field featuring a cushioned, rubberized, completely flat surface to prevent injuries and allow access for the visually impaired and those in wheelchairs. All areas of the field, including the dugouts and restrooms, are universally accessible.
CALLING ALL WISCONSIN MIRACLE LEAGUE ATHLETES!
This year's Miracle League All-Star Game is on September 14! Join us for a fun-filled day of baseball at Werner Family Foundation Field,click here for more information on this event and to register.
REGISTER FOR FALL LEAGUE TODAY!

Sign up today for the Miracle League of Milwaukee Fall Season. Games are played on Saturday mornings/afternoons with an optional skills session and scrimmage on Tuesday evenings. Click here to find out more.
READY TO SIGN UP?
Call James at 414-357-2833.
Check out the latest Miracle League video below!
Miracle League of Milwaukee Better Together from YMCA Metro Milwaukee on Vimeo.

INTERESTED IN LEARNING MORE ABOUT THE MIRACLE LEAGUE?
Contact Erin Cross at (414) 766-5501 or ecross@ymcamke.org
or contact James Lundstrom at (414) 357-2833 or jlundstrom@ymcamke.org for more information.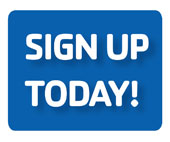 ---


Miracle League Field Complex
9050 N. Swan Road
(formerly 91st Street)
Milwaukee, WI 53224-1910


Phone: (414) 586-9622